由于我们出售的instadub软件客户已经有几百人,目前邮箱发送自动升级包已经比较麻烦了,所以我们会定期把升级包存放到百度网盘,然后在这里提供最新的版本下载地址,方便大家下载。
本站最新提供Instagram加粉和点赞服务,配合软件使用效果更好。点我了解
目前最新版本 Instadub3.873 购买客户百度网盘下载.
本站更新日期:2020-9-25日
下载链接(老客户需要下载密码可以联系我们微信客服获取):
本站包年vip客户招募中: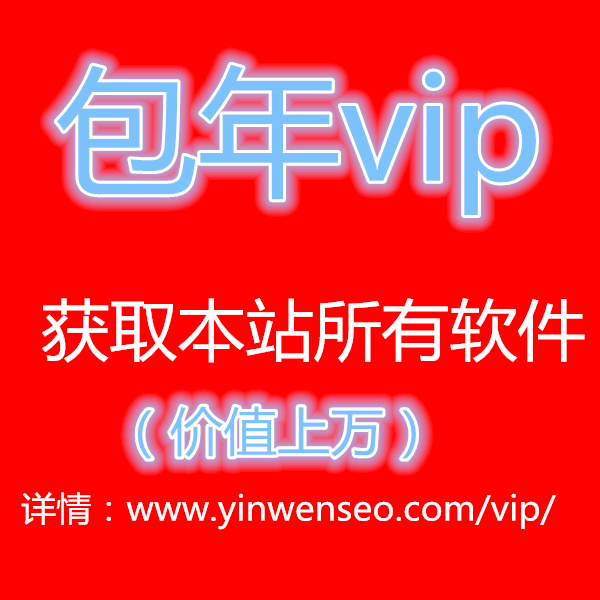 软件界面截图:
Instadub最近20次更新日志:
展开
Changelog
3.872 23/09/2020
Bug fix export accounts list row as CSV if elements contain tab AND linebreaks
campaing tags fix on action repeat
3.871 22/09/2020
Recaptcha support added
Bug fix export accounts list row as CSV if elements contain tab
SMSPVA compatible API url fix to not require ?metod= query param
3.870 17/09/2020
consent required update
custom file to map to warning text to trigger Block Warning code: %appdata%\rootjazz\instadub\data\customblocktext.txt
SMSPVA can now take API URL so can use SMSPVA API compatible sites
3.869 14/09/2020
unfollow option to use remaining items from file when using Bot Follows, ignore followers, scrape option
3.868 12/09/2020
Account Details form option added to Rotate Proxies on Network Failure
Account List bulk option added to Rotate Proxies on Network Failure
3.867 11/09/2020
Filter ignore igtv added
verify action option added to ignore 60 second pause on warning
3.866 10/09/2020
fix bugs in previous release new features
3.865 08/09/2020
save out failed results after action
bulk set processing action options added
Add option to all actions to allow DoNotAttemptVerification
Fix bug with VerifyAllAccountsRequireVerification on action being lost
VerifyAllAccountsRequireVerification option to work with selected accounts or all accounts
3.863 05/09/2020
3.862 04/09/2020
Filter bug with accept requests fixed
3.861 04/09/2020
Improved verification / challenge detection, logging and display of
3.860 03/09/2020
aspect ratio video fix
better display of banned / blocks in accounts list
processing action > right click > change repeat minutes added
ACCOUNTS tab function to verify all accounts with REQUIRES VERIFICATION flag
3.858 31/08/2020
403 errors on login state attempts to fix
3.857 28/08/2020
new device patterns
403 errors on login state attempts to fix
3.856 26/08/2020
logging for import accs
copy edit and reset action added to right click
description column fix for verify login with verification options
request email code fix
3.855 25/08/2020
default search userfeed output type fix for scraper tab
verify login actions have option: AttemptVerificationChallenges
option AttemptVerificationChallenges fix for login that requires challenge
location fix for video uploader
3.854 21/08/2020
bug with watch images folder fix
3.853 18/08/2020
Bug fix for Custom Single Processing
Edit Action > daily runner and work hour patterns
comments pre search bug fix
3.852 10/08/2020
Custom Single Processing is used as well as other single processing option (ip / acc)
Direct Share num_threads option returns
3.851 07/08/2020
Fix specified URLs for AUTO MENTIONS not transposed to @username
AUTO MENTIONS if specify a file path, read it in bug fix
3.850 05/08/2020
fix for ignore verification on SEARCH actiond
EDIT ACTION > option added to not merge logs on shared acc actions
Fix #recent# token for share DM function
3.849 01/08/2020
Update Like Browser module due to IG changes
3.848 28/07/2020
Handle path length error when initial path is shortened but file exists and is appended and once again is too long
3.847 28/07/2020
Fix bug creating illegal path to log unique search results across actions
3.846 27/07/2020
improved concurrency update database with new IMs
3.845 27/07/2020
update get profile details in update details
fix long search action input generating too long names
3.844 21/07/2020
watch stories failed 10 (ignores) fix
3.843 21/07/2020
watch stories from profile fix
3.842 18/07/2020
multi DM reply added
browser comment fix
3.840 13/07/2020
fix bug handling profiles with no story reels for watch module causing indexing error
3.839 09/07/2020
search actions can choose via processing tab > right click > edit action option to disable: AttemptVerificationChallenges
3.838 08/07/2020
search filters fix drop out at 10
3.837 06/07/2020
detect new warning response and use settings tab option for how to handle.
3.836 04/07/2020
fix bug with getting latest media of a private profile in a search_action generating an error and not ignoring.
3.835 02/07/2020
improved import export account function
3.834 01/07/2020
bulk assign captions improvements
3.833 30/06/2020
video posting functions added: like after / comment after / auto mentions
delete token scheduling fix
3.832 30/06/2020
max speed parallel scrape actions remove random pauses
contact email / contact and bio email new option to include username with email
3.831 29/06/2020
import video from csv file, now supports schedule date
delete video token support for video posting: %del_h(h)m(m)% where (h) and (m) are two digit numbers: %del_h10m00% %del_h24m30%
update GUI with new messages speed improvement
3.830 27/06/2020
rebuild: scrape tab csv full details with last post fix
3.829 26/06/2020
scrape tab csv full details with last post fix
Search improvements, efficiency, caching
Fix bug from 3.828 for feed scrape
我们的instadub已经不间断升级了4年多了